Exciting new music available now!
New Recorder Karate Resources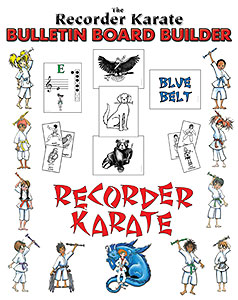 We have designed this product to help any teacher assemble an inspirational Recorder Karate bulletin board that lets your students have fun as they progress through the levels of the program. There are literally thousands of possibilities as you design your board.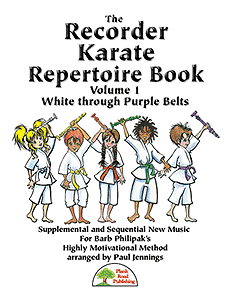 White through Purple Belts Supplemental and Sequential New Music For Barb Philipak's Highly Motivational Method
Arranged by Paul Jennings, this array of songs is sequenced to correspond to the first five belts in the system (which feature the notes low D, low E, G, A, B) and, toward the end of the collection, to provide a bridge to the sixth belt (which introduces both high C and high D) by offering tunes that just require the addition of C to the notes previously learned.
Recorder Classroom Special Issues